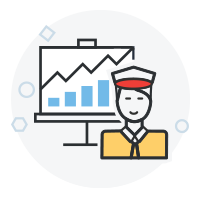 Improve Instructor Effectiveness
By tracking learner performance and progress, instructors can evaluate their areas of improvement and increase the efficiency of their pedagogy.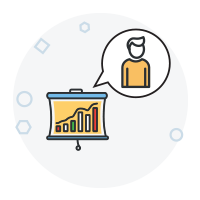 Improve Learner Outcome and Preservation
With the understanding of learner performance achieved via BlezGo's analytic tools, instructors can infringe if required to help learners for ensuring success.
Increase ROI of your Course and eLearning Content
It enables you to focus more on content usage and course analytics consumption as to lift up ROI. By considering what works best and what does not, you can make relevant changes to perk up overall course quality.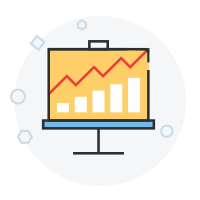 Learn from Your Statistics with Reports and Analytic Solution
BlezGo analytic tools help you track user advancement status of all the users within your group or site. This also generates progress information at the individual, grouping, or site level for an individual course, occurrence, or learning resource across all learning auditory modalities.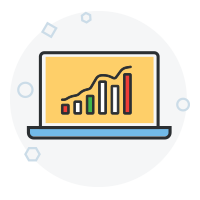 Progress and Completion History
You can search for users based on progress and completion record, and take necessary action on the search results. You can filter, sort, or expand your entire data anytime.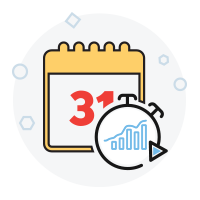 Scheduling of Reports
With BlezGo reports & analytic solution- scheduling, distributing and sharing reports have been made quite easy. You can schedule a report daily, weekly, or on monthly basis to be shared with learners, instructors or other administrators (if any).